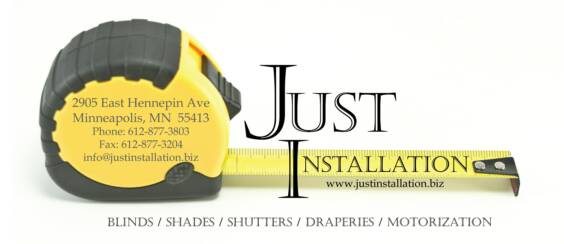 Your source for all your window covering installations!

At Just Installation we strive to provide you with the best window covering installation service available in the Twin Cities, MN area.  Our friendly and knowledgeable staff understands the importance of a timely, quality installation.  Just Installation provides an easy turnkey measure and installation service that makes your worries about installation a thing of the past. 

Just Installation offers the following:

Blind Installation

Shade Installation

Shutter Installation

Drapery Installation

We offer our installation services in Minneapolis, St. Paul as well the entire Metro area.